Sale
Nobsound MS-10D MKIII HiFi Bluetooth Hybrid Tube Power Amplifier Stereo Subwoofer Amp USB/Opt/Coax
MKIII is the upgrade version of our popular MKII. MKIII is added with coaxial and optical inputs as well as active subwoofer output. The circuit design is also upgraded to ensure lower background noise and purer sound.
Sale
Bluetooth 5.0 HiFi FU50 Vacuum Tube Amplifier Stereo Single-end Power Amp Preamp
Single-ended pure class A power amplifier, using FU50 output tube, the overall sound quality is delicate and resistant, full of emotion, low frequency jumping power and high frequency is very good, voltage level adopts Soviet Union 6Ж8
Sale
Douk Audio 6P1 Vacuum Tube Amplifier Class A Single-Ended Stereo Amp Handcrafted
This Class A single-ended vacuum tube amplifier adopts hand welding to ensure the true reality of the sound quality . adopts transformer parallel output to reduce its internal resistance by half and achieve doubled improvement on its power.
Sale
Nobsound HiFi Bluetooth 5.0 Digital Amplifier Bass Amp w/Dual Antenna Long Range 130W×2
Dual Antennas & Extended Long Range,Strong Output & Entirely New Function,Advanced Circuit & Unrivalled Sound,Strong Compatibility & Easy Use,Compact Size & Perfect Details
Sale
Mini Bluetooth 5.0 DSP Digital Amplifier TPA3221 Integrated Power Amp Receiver
TA-21 is the updated version of NS-20G released in 2021, make much progress in improving output power, sound quality and avoiding heat generation.
Sale
Mini Vacuum Tube Amplifier Bluetooth 5.0 Receiver Stereo Audio Amp APTX-LL 50W×2
Multiple audio inputs & Tone control: support Bluetooth 5.0 / 3.5mm AUX input and with input selection switch, can be perfectly compatible with most audio device such as phone, computer, TV, CD player, DAC and so on. With treble and bass control, more smo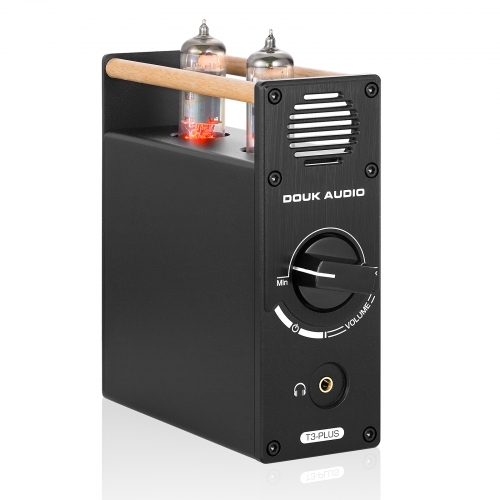 Sale
Douk Audio T3 PLUS Vacuum Tube Preamp MM / MC Phono Stage Desktop Headphone Amp
Douk Audio T3 PLUS can be used as a MM/MC phono preamp, a tube audio preamp and a headphone amplifier, powerful function in mini size, specially designed for various requirements.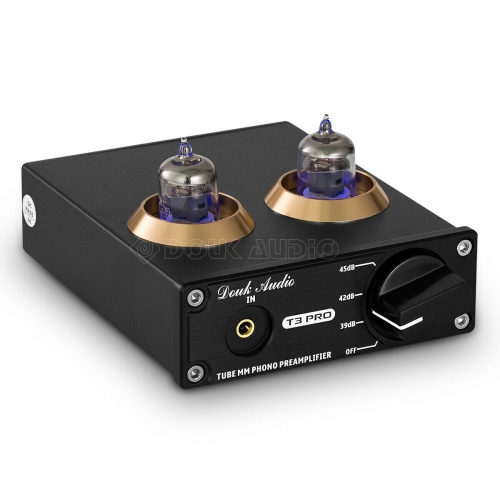 Sale
Douk Audio T3 PRO MM Phono Stage Preamp Mini Stereo Vacuum Tube Preamplifier
With MM signal input and 3.5mm AUX input(with priority), can be used as a MM phono preamp and a tube preamp, compatible with many audio devices such as MM record player, phone,TV, MP3 players, CD players, DAC, computers etc. to satisfy different demands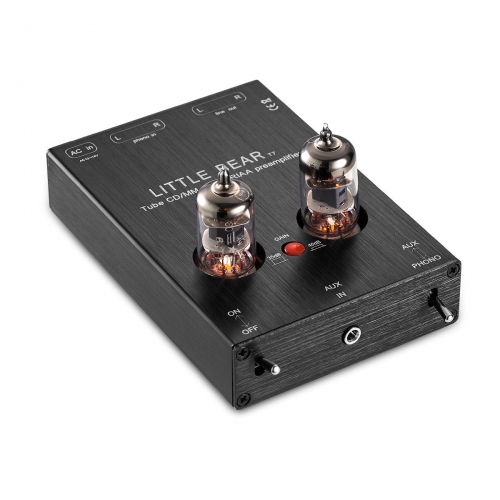 Sale
6J1 Vacuum Tube Phono RIAA MM Turntable Pre-Amplifier HiFi AUX Preamp
This is a new multi-function Preamp designed by Douk Audio and Little Bear, you can used it as MM phono preamp or HiFi Tube Pre-Amplifier. Mini size can give you warm tube sound, alluminum chassis with charming tube light and Hi-end terminal.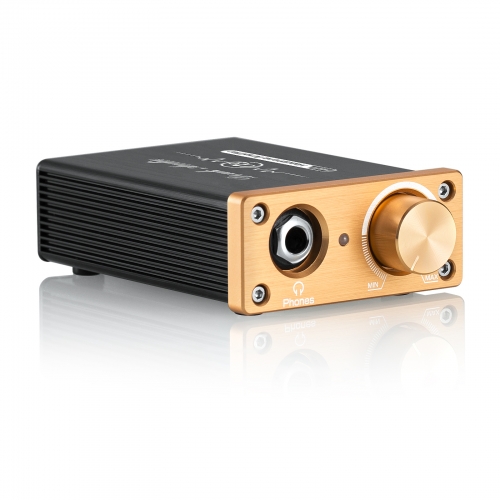 Sale
Douk Audio U3 Mini Class A Headphone Amplifier HiFi Desktop Home Stereo Amp DC5V
Adopting innovative circuit design, DC 5-20V wide input working voltage, the amplifier circuit can always work at a high voltage of 26V, and the background noise index is excellent. With wide frequency response extension, excellent transient response
Sale
Douk Audio Mini Bluetooth 5.0 Vacuum Tube Preamp HiFi USB Player Stereo Audio Headphone Amp
P2 can be used as a tube preamp, connected between audio source and amplifier or active speaker to greatly improve the sound quality. P2 can be used as a headphone amplifie or a music player with U-disk and TF card inputs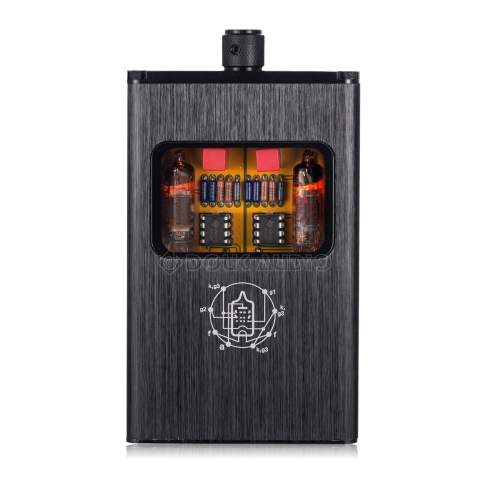 Sale
Nobsound B4-X Portable Dual-Mono Vacuum Tube Headphone Amplifier Balanced BLK
Mini size and unique design: built-in tube makes you have a tube amplifier which can be held by one hand, convenient to carry and can enjoy HiFi music everywhere.